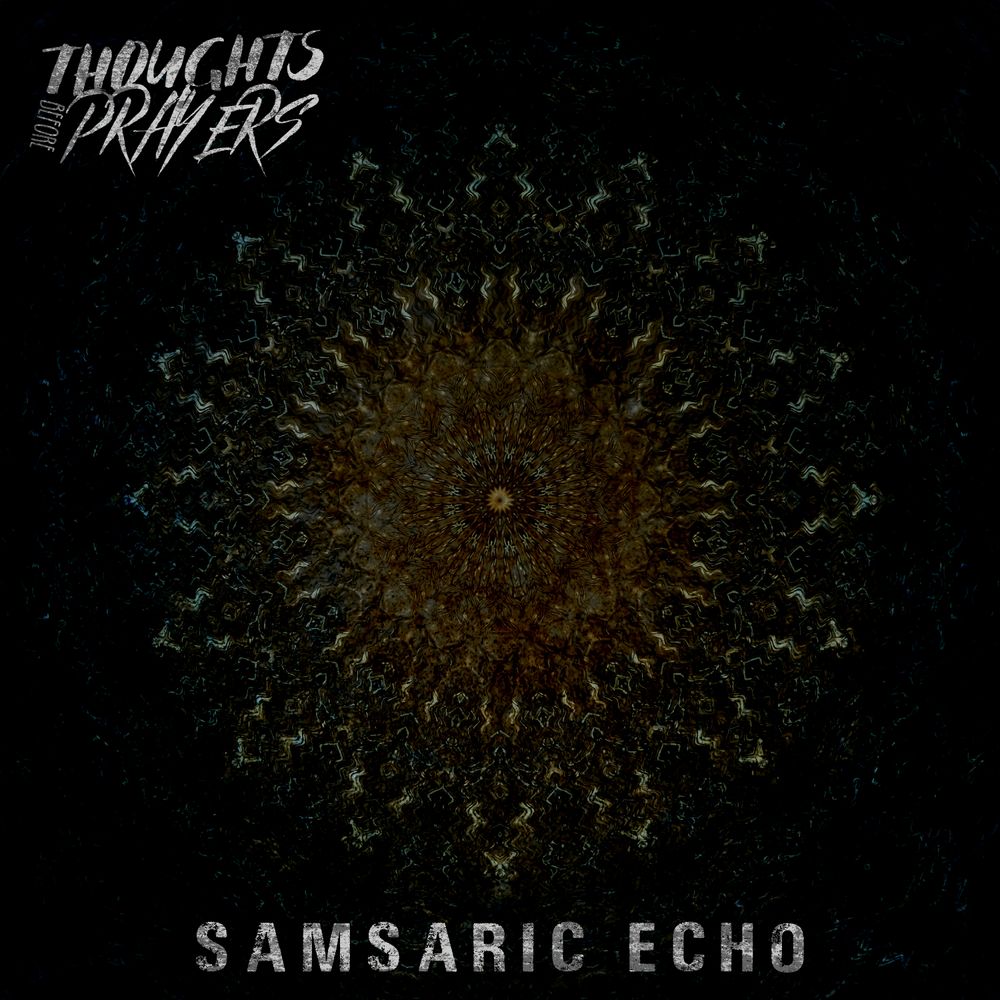 New Release
Samsaric Echo (single) - September 3, 2021
'Samsaric Echo' is a philosophical journey deep into the troughs of nihilism, where a concept similar to Nietzsche's eternal recurrence is confronted and explored. The idea that the entirety of our existence may be just one small iteration of a never-ending cycle between life and death.
"We are just a drop in the sea. Resonating through repetition. Calling out to nothingness. We receive the message we once sent: 'We are but an echo of samsara'"
Thoughts before Prayers is a five-piece melodic hardcore band from across the world. Formed during the 2020-21 COVID-19 pandemic, their lineup includes members from Turkey, Germany, Canada and the USA. They're prolific songwriters, releasing 5 singles, 2 EPs and an LP - a whopping 35 songs total - in 2020.
Their music captures a range of sounds, from razor-edged melodic hardcore to intricate acoustic tracks, with the occasional nostalgic sound of mid-00s pop punk.
 Their lyrics often deal with introspective and serious topics, from loneliness and relationship woes to philosophy and mental health struggles.